A Year as a Peripatetic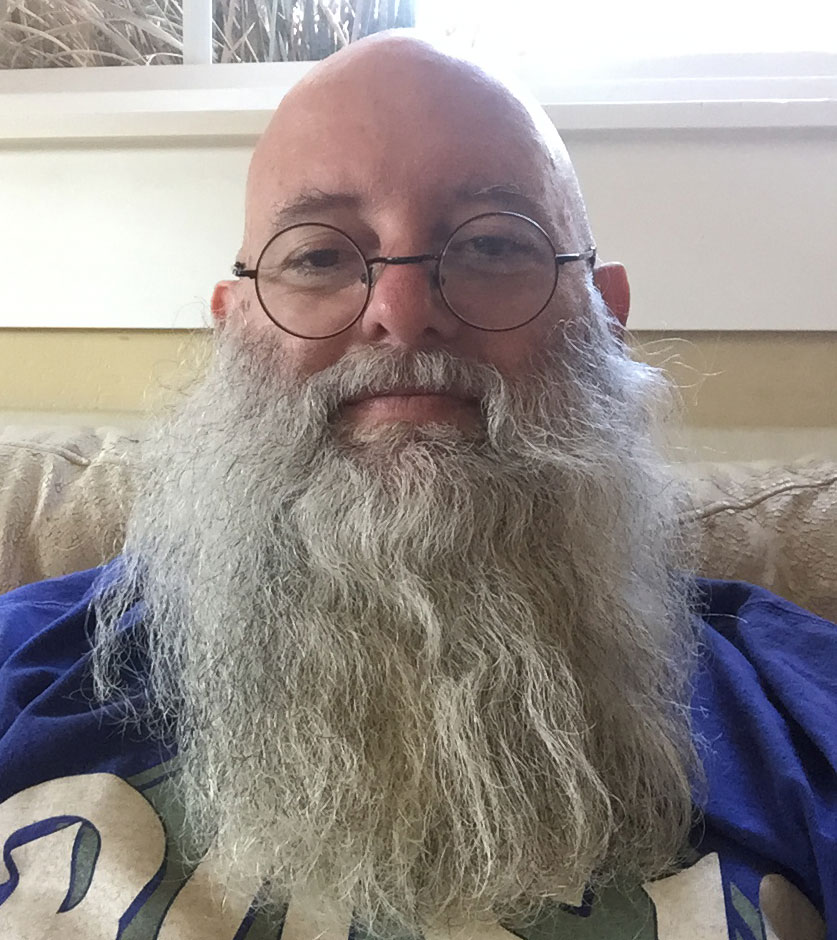 It's now been one year since I started on my peripatetic journey. Like any real philosopher, I've grown a beard long enough to denote my acquisition of wisdom.
My goals at the outset were to reconnect with friends and family, see the country, mountain bike in new places, and produce music for interesting projects. So far my travels have exceeded my expectations in all aspects.
I can't overstate how much my visits with family and friends has meant to me. Rather than an annual week-long visit with my dad in Iowa, I was able to have two multi-week extended visits with him, which is more time that I've spent with him since before I could form long-term memories. With his passing this year the timing couldn't have been better. Likewise, being able to get to know other family members better and spending time with friends that I'd not seen in years has been wonderful.
For the last year and a half I've been playing the augmented reality smartphone game Ingress which is basically a wordwide game of capture the flag. Because playing the game requires that you physically visit places, it dovetails rather nicely with a mobile lifestyle. It's facilitated meeting up with other players and has generated more than one memorable encounter.
When planning legs of my journey I use Google Maps to see how long it's going to take to get from point A to point B. I then break it down into manageable days of driving. On one of these days I ended up in Vermillion, South Dakota and happened across the National Music Museum at the university there. It was like a compilation of historical NAMM Oddities and was one of my favorite finds.

I've also had the opportunity to mountain bike in places that I've always wanted to visit. The slickrock in Moab, the Tahoe Rim trail, and trails in Park City, Utah all lived up to their reputations. Lesser known trails in Klamath Falls, OR, Hayfork, CA and even Iowa City have each provided riding enjoyment and I've still got a lot of trail systems on my list.
While traveling I've had the pleasure of producing albums for 40 Amp Fuse and Matthew Akiona, and an EP for Spare Spells. There was also a long-lost song that got recorded with the singer and co-writer from a band I was in back in the late 80s. My travels have been able to steer me back to Southern California to continue doing the archive recordings of The Hutchins Consort performances. I've been trying to photo-document my recording adventures on Instagram.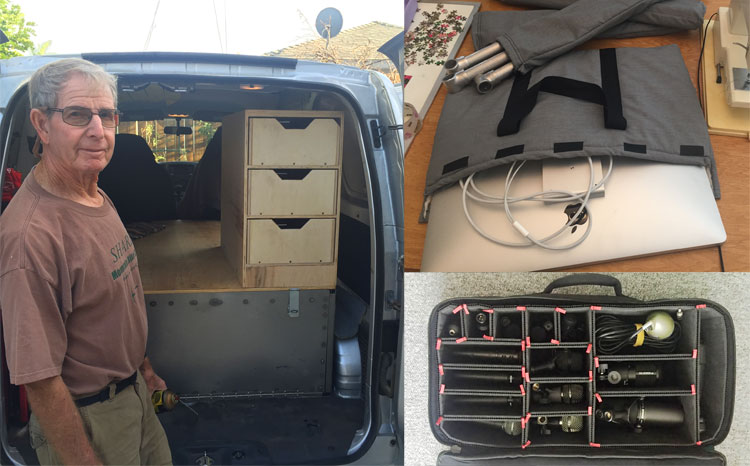 Over the course of the last year I've made incremental improvements in the storage and organization of my van. All of my dynamic mics now have a new home in a retasked guitar pedal board bag outfitted with a modular sectioning system, I made a custom soft case for my 27" display, and with the help of a very handy friend I built some custom drawers to store my clothing and other assorted items. This utilizes more vertical space while still leaving enough room for van camping.
The next stage of my journey is looking promising scheduled with visits with former band members and family in Austin, New Orleans, Atlanta, Cincinnati, Louisville, Mt. Pleasant, Denver, Taos, and Dallas.
Maybe I'll see you on the road.